FAQ's
Tipt Weddings at The Orchard at Munsley
Do you do midweek weddings? Give us a call and we can discuss this in more detail. The cost would be the same as a weekend wedding.
My date is outside of your season – can you help? We are very flexible and try to accommodate all your needs. However, it is dependent on the date you have in mind. We are a working farm and there are certain times of the year which would not be possible for us to hold events on the site.
Are there local taxi firms we can book? Taxis are limited around here so you would need to book these in advance. We can give you a list of local firms
Can cars be left at the site overnight? Yes. We do not accept responsibility for any damage, accidents or losses. Users do so at their own risk.
Can we have a marquee rather than a tipi? Yes, we have a contact who hires out marquees.
Are you dog friendly? Yes we are and there is accommodation nearby that will put your dog/s up for the night!
When is the blossom out on the apple trees in the orchard? If you want blossom on the apple trees for your wedding, the best time to get married is at the beginning of May.
We have a big birthday coming up and would like an open-air celebration is this something you can help with? Yes, the venue can be hired for parties as well as weddings.
the Tipi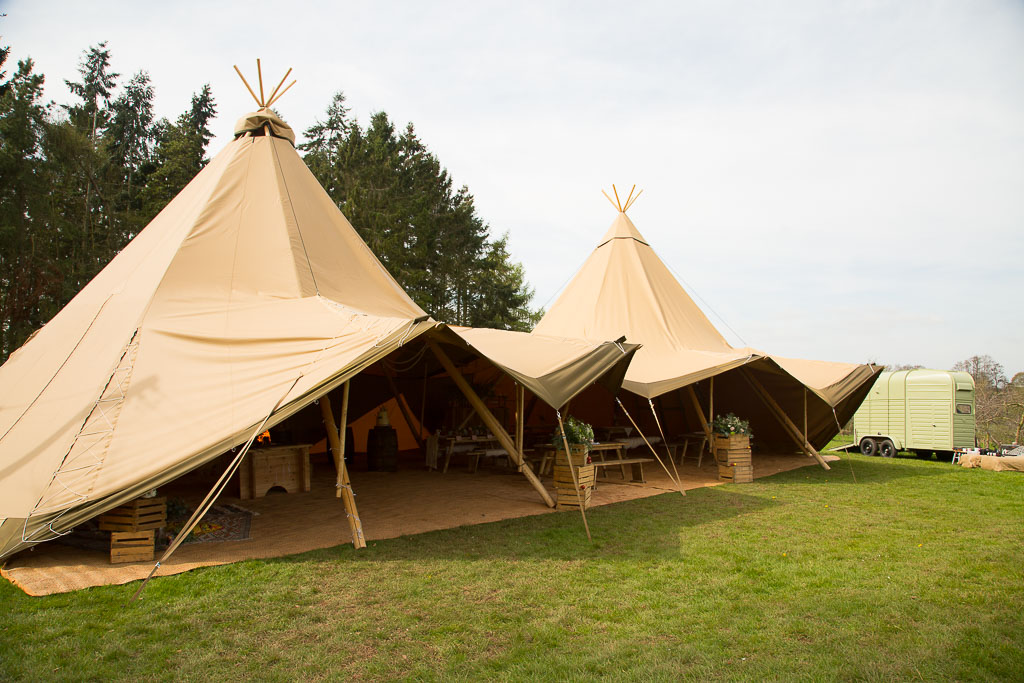 The Pond and Orchard
The Orchard